Our days have been packed full of meandering travel, sharing stories with all kinds of people we run into…so my time for actually posting things has been very limited. I'm trying to catch up over the next few days. Oklahoma doesn't seem to be as full of old, almost hidden, alignments to explore. (wmp 9/9/2018, Catoosa,OK)
Day 1, Tuesday September 04, Madison to Joliet.
It winds from Chicago to …..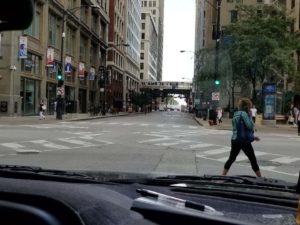 Found it! Jackson and Lakeshore, Chicago. The official start of Route 66 westbound. The 'right' way. On to Joliet!
Could not help but break out in song…
She caught the Katy,
And left me a mule to ride.
Day 2, Wednesday September 05, Joliet to Pontiac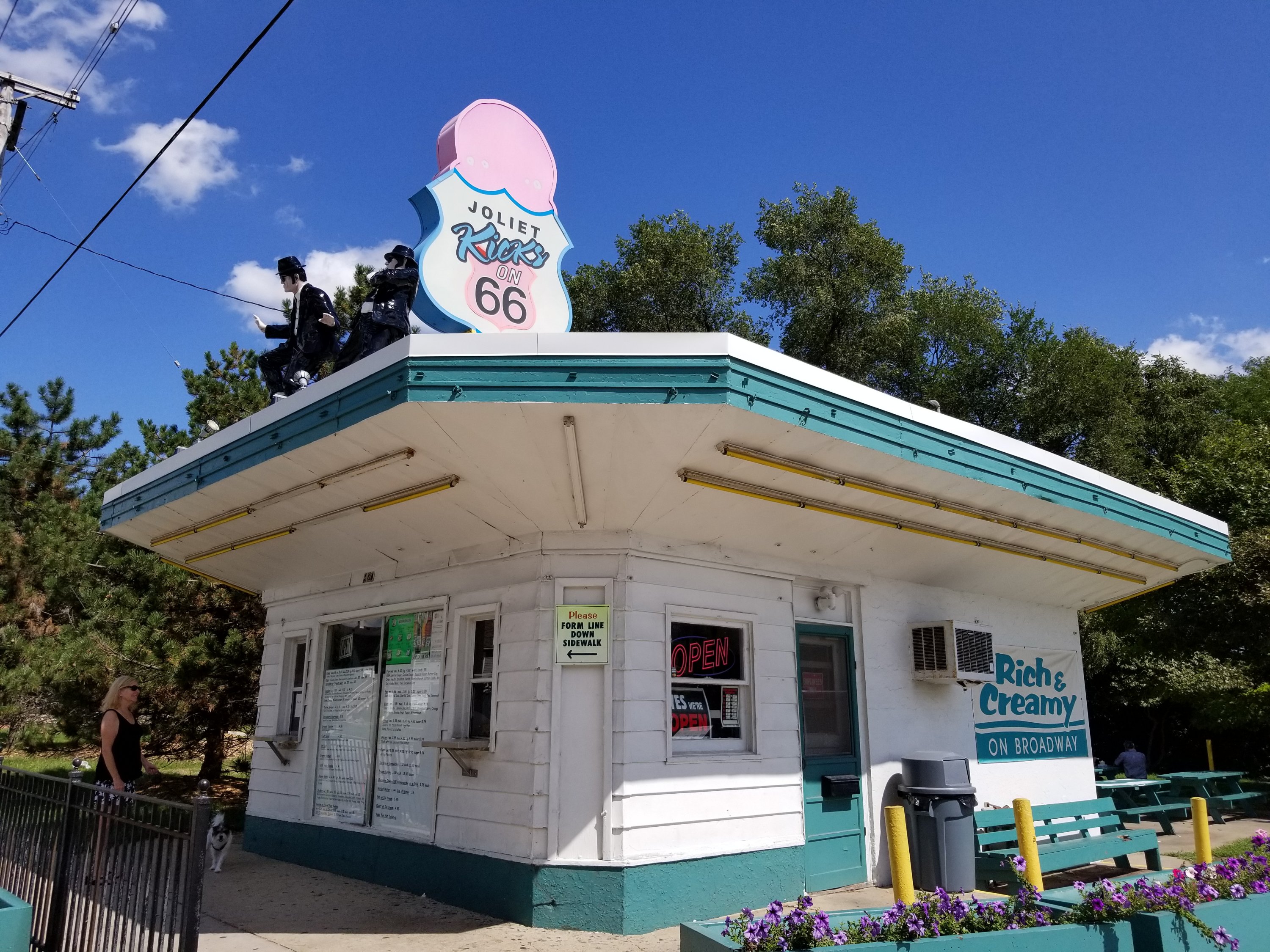 Notice the boys on the roof! Retraced our entry into Joliet and stopped for a dipped soft serve cone. This is where soft serve ice cream was first served and the very first Dairy Queen. This is no longer one of the DQs but is the forerunner of the currently 1000 restaurant chain. Across the street, Dicks on 66 keep an eye on traffic coming into town. This was Al Capone's road in Illinois and he was instrumental in seeing it to be the first paved section of the new 'highway'. Made for faster runs for his souped up Caddy carrying moonshine around Illinois.
This 2 cell jail (1906) in Gardner never held anyone famous like Capone. It was mainly used to lock up vagrants and drifters at night so the townsfolk could sleep without fear.
Barney was never in Illinois as far as I know but I liked the poster.
I locked up this couple from Australia so I could take their picture. This was the second couple from Australia I met within 5 minutes at the same spot.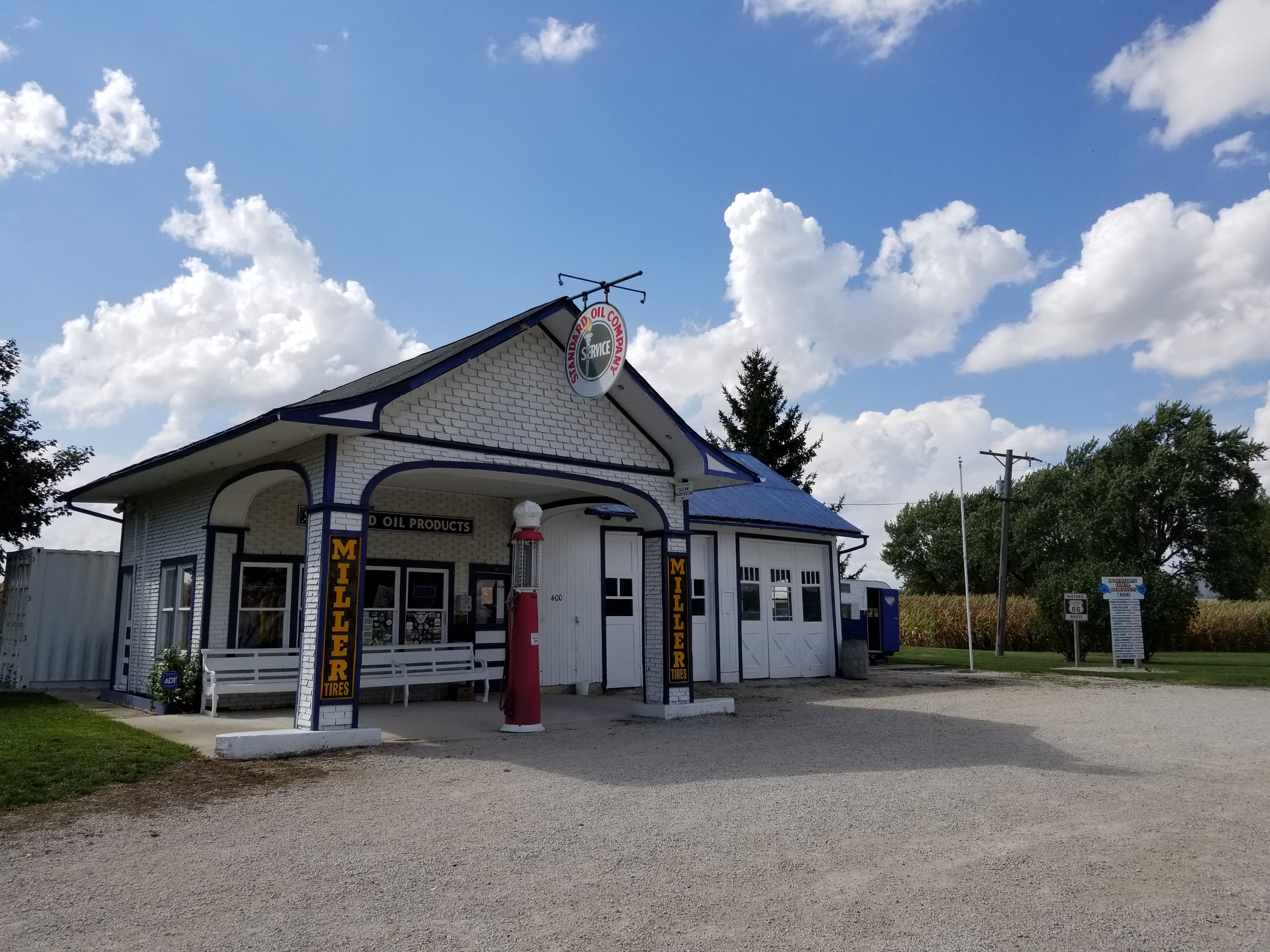 Restored Standard station and gift shop in Odell. Lady minding the store had traveled all over but has always lived right here where she was born. Time to find a room. Only 56 miles today from Joliet to Pontiac!
Day 3, Thursday September 06, Pontiac to Troy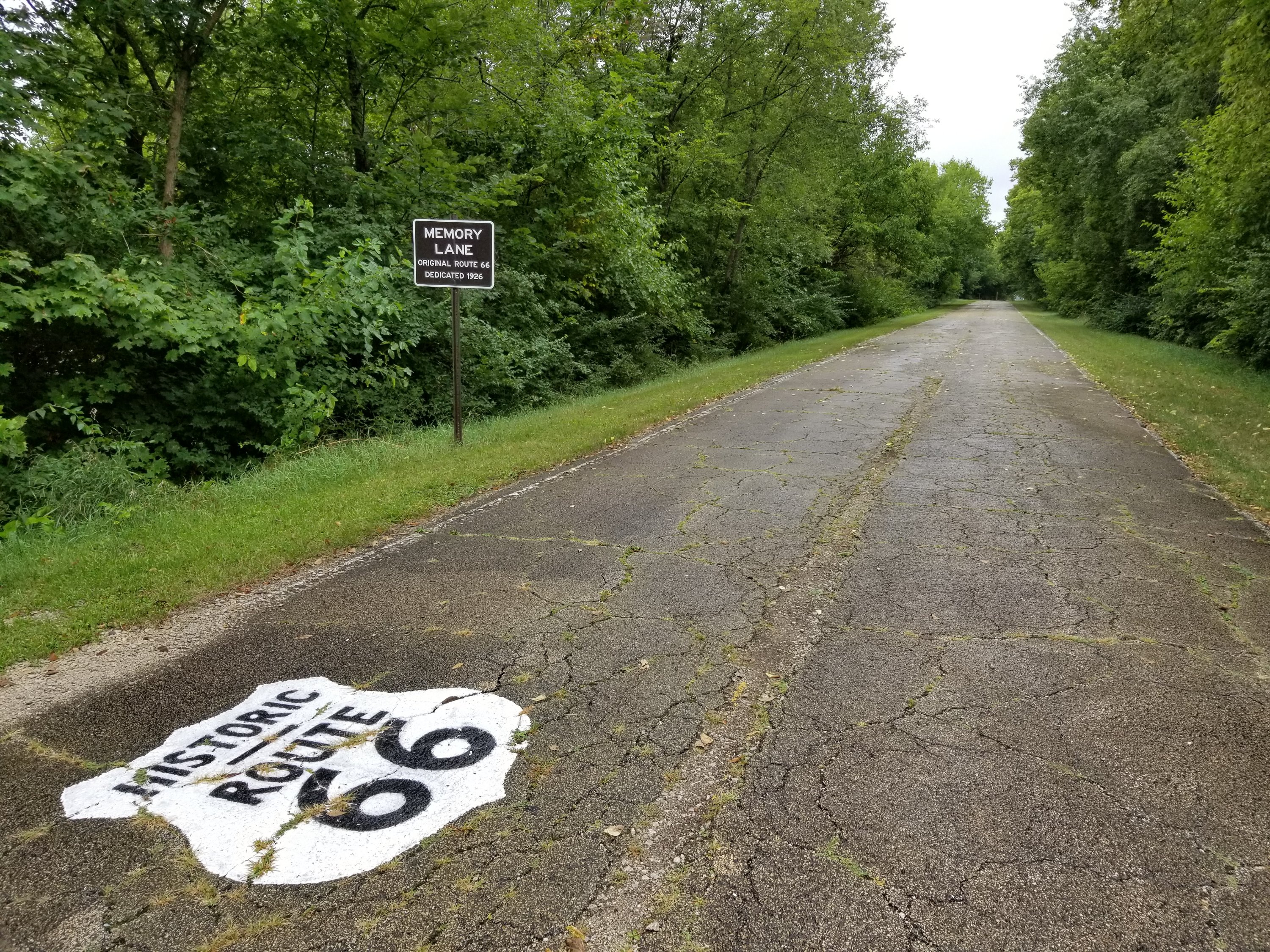 Livingston, Illinois and a trip down Memory Lane, part of the 1926-30 alignment just off the current Route 66.
Day 4, Friday, September 7, Troy, IL to Rolla, Missouri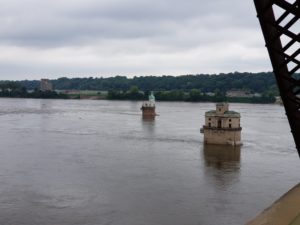 So many ways to cross the Mississippi. Chain of Rocks not being one of them. Finally found our way over the river and proceeded to head north for 20 miles. No particular reason other than I thought I knew what might lie ahead, Robin kept trying to find the towns on the map, not realizing that we were no longer on that map. Oh well, found our way back to 66 out of St. Louis and welcomed Missouri!